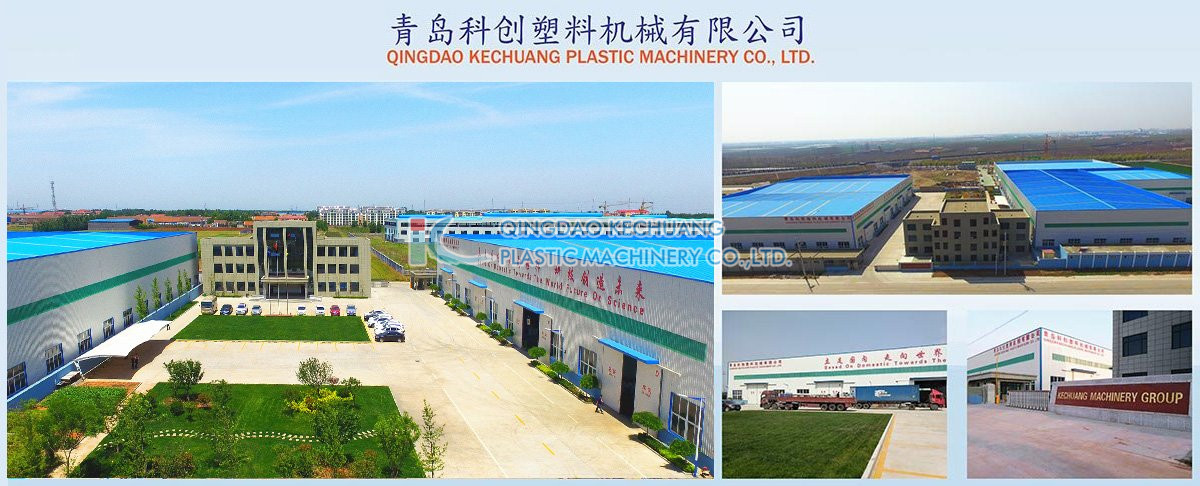 Throughout the history of human development, each process has been driven by the same power. This kind of power has created the prosperity of civilization and created a beautiful life. This power is - science and technology.
"Science and technology are the first productive forces." On August 13, 2004, Qingdao Kechuang Plastic Machinery Co., Ltd. founded and established in Jiaozhou city that has been prosperous since ancient times. Today, it is a city full of vitality and bears dreams.
Sword blade from scratching out, crossing the bumpy corner of the venture, the company is on the right track, and the scale is gradually growing. The company has the perfect mechanism, clear job division, and adequate staffing. Through many years of exploration and management, Qingdao Kechuang Plastic Machinery Co., Ltd. has acquired rich experience and technology in the field of plastic extrusion. By advanced technology solutions, to offer its customers complete and technologically advanced lines to produce pipes, sheets and panels, profiles from a wide range of thermoplastic materials, to be used for a large number of different applications.
The pipe extrusion lines can produce pipes in thermoplastic materials, with diameters starting from 16 mm up to 3000 mm, assuring high performances and competitive technical advantages.
For plastic sheet and board extrusion lines, the number of co-extruders is defined depending on the specific needs of the customer and the characteristics of the finished product. Using the extrusion lines, sheet configuration up to 5 layers and output capacity over 2000 kgs per hour can be obtained.
The plastic profile extrusion line includes width up to 1200 mm and thickness from 0.5mm to 40mm for small and large profiles. profiles configuration up to 5 layers and output capacity over 500 kgs per hour can be obtained.
Qingdao Kechuang Plastic Machinery Co., Ltd. currently has nearly 200 production lines with an annual output value of approximately US$30 million. "Made in Kechuang" has become famous in the industry with its high flexibility and high standard.
Step outside and go to the world. This is the goal of every Chinese company, and quality and integrity are important sources and guarantees for sustainable development of the company. Upholding the value philosophy of "Quality first, honesty, and win-win", Qingdao Kechuang Plastic Machinery Co., Ltd. has always strictly controlled the quality and introduced internationally first-class professional manufacturing and testing equipment for real-time inspection. From the choice of raw materials, product processing, testing, packaging, transportation and services are all meticulous. Based on this, the company has passed ISO9001 international quality system certification, ISO14001 environmental management system certification and ISO18001 occupational health management system certification, the EU authorized CE certification.
Kechuang machines are now sold well at domestic and abroad, and have reached cooperation with a number of well-known companies. Behind these achievements is the perfect display of the spirit of excellence and the quality of pursuing the promise. The broad prospects are slowly spreading in front of the kechuang people.
The baptism of 14 years witnessed the pace of struggle for the company to internationalize; The entrepreneurial spirit of "technological innovation and Search of excellence" leads the creation of Kechuang to the peak.
As a leader in plastic extrusion in Qingdao, China. Today, with the rapid development of the global economy and society, the kechuang people of integrity, quality, and innovation will be pioneering and stride forward with scientific management methods, strong technical strength, excellent product quality, and comprehensive service concepts. Vows to create "KeChuang" as a synonym for innovative processes and high quality in plastic extrusion.